Arguably one of the world's most renowned wildlife destination, Masai Mara exudes a charm for the wildlife photographer. Seemingly never-ending grasslands offer an unhindered view of the wilderness all around. The remarkable diversity of mammals and birds keeps one engaged throughout the tour.

A superb spectacle unfolds here every year. The Great Migration sees nearly two millions herbivores – Wildebeest, Gazelles and Zebra – make an arduous journey across the Mara river to reach the green pastures of the Mara. As they nervously cross the water teeming with Nile Crocodiles, high-energy action follows. And the action is not just at the crossings. Predators like Lions, Leopards, Cheetahs and Hyenas are busy all day making the best of a season of plenty.

Darter Photography brings you a wildlife photography experience like never before. Witness action-packed days. Learn the secrets of wildlife photography. And experience wildlife photography like never before at Masai Mara!

Jump to ◆ Tour Highlights ◆ Itinerary ◆ FAQs ◆ Tour Price ◆ Tour Mentor ◆ Detailed Itinerary ◆ Sign Up

Tour Dates

July 28 to August 04, 2018


---

Tour Price

USD 3950/-

Max. Participants – 3

---
Tour Highlights
Photograph the amazing African Wildlife at Masai Mara. July-August is a great time to be at Masai Mara. It coincides with the Great Migration season, often referred to as one of the greatest wonders of the natural world.
Witness the build-up of large numbers of herbivores preparing for the migration. If you are lucky, you might even photograph a river crossing
Potentially get up-close with the Big 5 of African Wildlife – Lion, Leopard, Elephant, Buffalo, Rhino
Spend a day at Lake Nakuru – a great place to see and photograph Flamingos, Rhinos and the unique tree-climbing behaviour of the Lions here
Learn and explore wildlife photography in one of the world's top wildlife destinations under the mentorship of Darter's Wildlife Photography Expert
Get your photographs reviewed periodically on the tour to understand your photography strengths and what you could improve upon
Stay in a luxury tented camp in the heart of Masai Mara, an advantageous location to quickly get to the thick of action in the golden morning light
Enjoy the best of African wildlife under the guidance of one of Kenya's best wildlife guides
Dates & Itinerary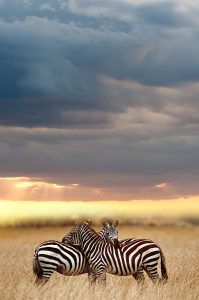 Tour Dates: July 28 to August 05, 2018
Day 01 – (Saturday) Early morning pickup from Nairobi hotel and drive to Lake Nakuru. Evening safari at Lake Nakuru. Overnight at Lake Nakuru Lodge
Day 02 – (Sunday) Morning safari at Lake Nakuru. After breakfast, drive to Masai Mara. Overnight at Jackleberry Camp (Masai Mara)
Day 03 – (Monday) to Day 7 (Friday) Morning and evening safaris at Masai Mara. Overnight at Jackleberry Camp (Masai Mara)
Day 08 – (Saturday) Drive from Masai Mara to Nairobi. Tour ends.
Scroll down to Detailed Itinerary for more details on each day of the tour.
Frequently Asked Questions
This tour is for wildlife photographers and wildlife enthusiasts who want to explore and photograph the wildlife of Africa. The timing coincides with the Great Migration of herbivores in Masai Mara, often referred to as one of the greatest wonders of the natural world. Note that the participants are not required to be experts in photography or carry professional equipment. Due to the small group size, beginners as well as serious photographers benefit through our personalized attention to photography sessions and on field assistance. Non-photographers, interested in exploring wildlife of Masai Mara, are welcome too.
Where would we be staying on this tour?
At Lake Nakuru (1 night), we'll be staying at Lake Nakuru Lodge. At Masai Mara (6 nights), we'll be staying in luxury tents at Jackleberry Camp. Accommodation will be on twin-sharing basis in both places. Locations have been chosen to improve photography and wildlife-sighting opportunities, especially in the golden hours.
Please note that we won't provide accommodation at Nairobi on the day before the tour (July 27).
How do we reach Nairobi?
Nairobi (NBO) is well connected from most international airports. It is recommended that you take a flight that reaches before 5:00AM on July 28. If you plan to reach a day earlier, we can recommend a nice hotel at Nairobi where you can stay the night. Please note that flights to and from Nairobi and accommodation on July 27 are not part of the tour price.
Are Visa and Vaccination needed for Kenya?
You can apply for eVisa for Kenya at http://evisa.go.ke/
Two vaccinations – Yellow Fever Vaccine and Oral Polio Vaccine – are required for travel to Kenya. These are administered in all major cities with different schedules. Please ensure that you take them at least 2 weeks before you travel.
What would be mode of transport during safaris?
On this tour, you'll be in a safari vehicle specially modified for photographers. The number of participants is limited to ensure that everyone in the vehicle gets ample space to photograph the wildlife of Masai Mara.
I am not a keen photographer. But I want to visit Masai Mara with your group. Can I still join?
Yes. If you are interested to explore African wildlife and (possibly) witness the Great Migration, you are welcome to join this tour. Please note that we do not offer a separate non-photographer pricing.
Can I bring my non-photographer partner with me?
Yes, you can. We visit one of the most awesome wildlife destinations in the world on this photography tour. Your partner will enjoy the journey with the group. Please note that we do not offer a separate non-photographer pricing.
What photography equipment is needed for the tour?
We recommend telephoto lenses reaching up to at least 400mm focal length to photograph wildlife at a distance. And please carry a shorter focal length lens to photograph the landscapes of Masai Mara. Please talk to us to decide on the photography equipment that you need to carry for the tour.
Also refer to our tours faq for more information.
Tour Price
Tour Price: USD 3950/- (Rs.2,56,750/-*) per person (inclusive of all applicable taxes)
*Tour Price in Indian Rupees is indicative only (as of February 01, 2018). We'll communicate any changes due to exchange rate fluctuations at the time of registration/final payment.
The tour price includes

Accommodation at Lake Nakuru (1 night) and Masai Mara (6 nights) on twin-sharing basis
All meals starting with Lunch on Day 1 and ending with Breakfast on Day 8, except for lunch on Day 2
Pickup from Nairobi airport/recommended hotel on Day 1 morning and Drop at Nairobi airport on Day 8
Safaris in a specially modified vehicle, with 4 participants per vehicle
Services of photography mentor and wildlife guide through the tour
All applicable taxes
The tour price does not include
Travel from your location to Nairobi and back
Accommodation at Nairobi (if needed) on the night of July 27. We'll recommend a hotel that'll be ideal for pickup on July 28
Visa Fees and Vaccination
Travel Insurance
Lunch on Day 2
Additional water bottles, food or beverages, alcoholic and non-alcoholic
All expenses of personal nature (laundry, telephone calls, etc.)
Tips and Gratuities (please budget around USD 25 per day)
Please note:
The itinerary mentioned in this page is subject to favourable weather and road conditions. In case of bad weather and inaccessibility to a destination, we will do our best to make alternate plans. The tour price or any part of it will not be refunded in the event of unfavourable conditions anytime during the tour days.
Wildlife sightings depend on various factors, including weather, availability of food and the animal showing up in our vicinity.
No refunds will be made if a participant is unable to complete the tour owing to medical conditions or any other reasons, after starting the tour.
All participants would have to sign a Release of Liability, Assumption of Risk & Arbitration Agreement before joining the tour.
Wildlife Photography Mentor – Shreeram M V

Shreeram is a professional wildlife photographer and passionate naturalist. He has photographed wildlife across India, as well as various parts of the world, including Africa, New Zealand and Antarctica.
His approach to wildlife photography is to bring back photographs that tell stories – about the place and its habitats, the diversity of flora and fauna and human interactions with the wilderness. He works on assignments with magazines and corporates that have been enriched by this approach.
His personalized style of mentorship, where he works with the participants' individual interests and strengths, has been much appreciated over the years. View some of his photographs from Africa here –
www.shreeram.photography
Detailed Itinerary
Day 01. Drive from Nairobi to Lake Nakuru. Afternoon safari at Lake Nakuru.
We'll start from our Nairobi Hotel or from the airport early this morning and drive to Lake Nakuru Lodge. After lunch, afternoon safari in Lake Nakuru, famous for its Flamingos, Rhinos and tree-climbing Lions. Photography discussion in the evening around dinner before we retire for the day. Please note that if you are arriving in Nairobi on July 27, we can recommend the hotel that is most convenient for the tour. The hotel charges for July 27 are not included in the tour price.
Day 02. Morning safari at Lake Nakuru. Drive to Masai Mara
Early morning, we head out for another drive into Lake Nakuru. We get back to the lodge for breakfast. After packing up, we leave for Masai Mara. With lunch on the way, we'll enter Masai Mara in the afternoon. We make our way to our camp, photographing any wildlife that we come across on the way. Check-in to Jackleberry Camp and retire for the day after dinner.
Day 03 to Day 07. Safaris at Masai Mara
These are long days of wildlife safaris and photography as we explore different areas of the Mara. Starting around sunrise, we'll pack breakfast to ensure that we make the best of morning light and will only return to the camp for lunch. We again set off after lunch for another safari till sunset. The wonderful biodiversity of the Mara should give you ample photography opportunities through these 5 days.
Day 08. Drive from Masai Mara to Nairobi. Tour Ends.

Today, we head out from Masai Mara after breakfast, with our memory cards teeming with photographs. We'll stop for lunch on the way before making our way to Nairobi Airport.
Sign Up
Contact us at the email/numbers below to book the tour. This wildlife photography tour to Masai Mara will have a maximum of 3 participants. We recommend booking early, which also helps you get cheaper flight tickets.
email: photography@darter.in
Tel: +91-97400 83260 (Shreeram) / +91-98800 06460 (Arun)
Alternately, fill in the following form to get in touch with us regarding the tour.