This tour begins from and ends in NCR / Gurgaon.
Transport from NCR / Gurgaon is included in the tour itinerary.
Join us on a photo-journey that takes you through some enchanting and colorful places in Rajasthan, as we visit vast expanse and salt flats of Sambhar lake and the grand Havelis in the Shekhawati region. The tour brings you into the rustic life, the grand havelies and the endless white of salt extraction in the land known for its grandeur and heritage

Lose yourself in the middle of a huge flatland of Sambhar until you discover, at the edge of it, a frenzy of activity from the salt producers that uses a curious system of freight-trains from the Raj-era. Be mesmerized in the mansions of Shekhawati that are painted from corner to corner, filled with the lore of Krishna, valour of the Kings and even stories of contemporary life in the past centuries.

All along the way, our photography mentors will help you discover the joy of photographing these destinations, helping you understand your cameras better, providing critical inputs and feedback on your photography and making you through experiencing the joy of the journey. There is no better way to relish an extended weekend. Come on board this tour today!

Tour Dates

Jan 25 – Jan 28, 2018

---

Tour Price – ₹28,850/-
Dates & Itinerary – Rajasthan

Here is a quick look at our plan for the 3 Night & 4 days. Also, see the detailed itinerary at the end of this page.

Day 1 – January 25

Early morning start from Gurgaon & arrive in Sambhar Lake area; evening photography at the lake / salt pans area.

Day 2 –January 26

– Start for Mandawa photography pit stops on the way;
photography in shekhawati region in the second half.

Day 3 – January 27

– Continue photography in the Havelis of Mandawa and capture the colors and life in rural Rajasthan.

Day 4 – January 28

– An early morning photography outing; after a leisurely breakfast head back to Gurgaon.

Tour Highlights

Visit to interesting sights includingthe salt-flats of Sambhar Lake, painted havelis of Mandawa, the rich street life and other places of interest for photography.
Continuous learning in photography on and off the field throughout the tour.
Expert help and advice with photographing culture, heritage sites and landscapes of Rajasthan along with assistance on field by accompanying photography expert; insights to nuances of travel and outdoor photography during the tour
Frequent image reviews by your photography mentors
Learning Photography on a tour with Darter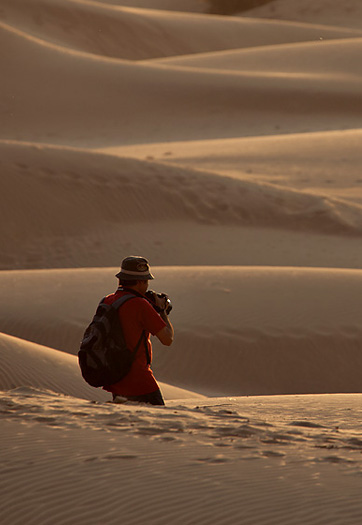 Every Darter Photography Tour is led by an experienced professional photographer who has a good understanding of the region and photography opportunities. Throughout the tour, your photography expert will assist you to learn photography on and off the field and helps to improve your technique and composition skills. All our tours include several mentoring activities which include

detailed sessions on photographing the genre of subjects that we will encounter during the tour
introductory session for beginners to get a quick start to use their camera to its best potential
On the field, assistance to make the best images at the location, and to resolve any of your questions on the field
regular critique and image reviews that help you improve your photography skills continuously through the tour
With these programs, every photography enthusiast on the tour will go back with beautiful images in their camera and a lot of experiential learning.
With a limited number of participants on our tours, we will ensure that every participant gets individual time with the mentor.  This ensures that no matter what is your expertise in photography – a beginner or a regular photographer – you will go back with plenty of learning from our tours.
Is This Tour For You?
This tour is intended for amateur as well as serious photography enthusiasts with an interest to visit and photograph the beauty of Rajasthan. No prior expertise or experience in photography is necessary, as our photographers will be there to assist you at every level. You may carry any camera – a simple aim-and-shoot or a DSLR. Travel enthusiasts who are not photographers but keen to experience the multiple facets of Rajasthan can also benefit from the tour.
Can I bring my non-photographer partner with me?
Yes, you can. We visit many beautiful places in Rajasthan and having a good time during the trip is as much on the agenda as photography is. Your partner will enjoy the journey with the group.
I am not a keen photographer. But I want to visit Rajasthan with your group. Can I still join?
Yes. The answer is exactly same as in the case of the previous question. We visit many beautiful places in Rajasthan and having a good time during the trip is as much on the agenda as photography is.
Also, refer to our tours faq for more information.
Tour Price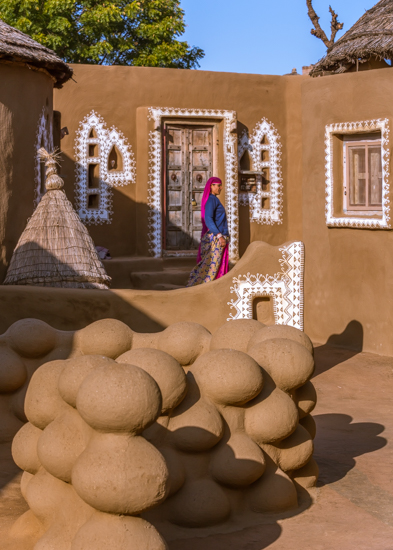 Tour price: Rs.28,850/-per person.
The tour begins and ends at Gurugram. Please contact us, if you have any questions on how to arrive at Gurugram from your home location.
The cost includes

Accommodation on twin sharing basis, with breakfast. Single occupancy requests are possible at an additional cost.
Ground transport during the tour
All entry fees and camera fees during the tour
Photography sessions, expert photography advice and assistance, image reviews and critiques
The cost does not include
Travel to Gurgaon from your location and travel from the place of checkout to your location.
Lunch, dinner, water bottles and additional snacks or beverages ordered
Anything else that is not part of the includes lists above
Your Photography Mentor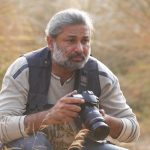 Ajay Sood (Travelure)
A regular International Speaker on Architectural and Travel Photography at TBEX (Travel Blog Exchange – the world's largest conference of travel bloggers, writers, new media content creators, and travel industry professionals), Ajay has already spoken at TBEX Europe 2016 (Stockholm), TBEX Asia 2016 (Manila), TBEX International 2017 (Jerusalem) and TBEX North America 2017 (Huntsville, AL). In fact, he's the only Indian photographer to have been invited to do that.
Winner of OSM (Outlook Social Media) Shutterbug of the Year 2016, Ajay shares his travel stories on www.travelure.in. He won the grand prize of National Geographic Traveller's #GetOutThere Photo Essay Contest and has also won Cox & Kings' #GrabYourDream Contest – India's biggest travel blogging contest.
Besides regularly writing for numerous travel and photography magazines, he has been a Canon Photo Mentor (2014-16) and a Canon Photomarathon Jurist (2012 and 2015). He has been featured as a Mastercraftsman in Smart Photography and Asian Photography – India's leading photography magazines.

He has successfully conducted 100+ workshops and webinars on various genres of photography (including some for Asian Photography, The Times of India, Adobe and Better Photography).
On a mission to make destinations desirable, he has already traveled to over 35 countries.
Detailed Itinerary – Sambhar Lake & Shekhawati
Here is a look at our plan for the 4  days.
Day 1- January 25 Drive from NCR/Gurgaon to Sambhar Lake, evening photography in lake / salt pans area. 
We start early morning from Gurgaon and drive towards Sambhar Lake, a vast expanse of  Salt Water Lake. We will stop on route to photograph the colorful countryside of Rajasthan. The salty waters of Sambhar Lake are used to produce highly valued salt. The barren landscape dotted with workers frantically working to produce salt is extremely photogenic, especially at sunset. If we are lucky we may find some Flamingos feeding in the shallow waters of the lake.  As the sun sets, we head towards our hotel where we can look at the images we made during the day.
Day 2 January 26 – Drive to Mandawa. Photography outings in the second half.
On day 2 we start early morning for Mandava and arrive by lunchtime. We walk around the colorful Havelis and photograph the life at a slow pace in small town Rajasthan. We will visit some of the Havelis both from outside as well inside for the colorful frescos that they present.  Overnight at Mandawa.
Day 3 – January 27 -Exploring Mandwa and nearby towns.
Shekhawati region is dotted with towns that carry the colors and history of Rajasthan in their narrow lanes. We drive out of Mandawa and explore Havelis in nearby towns and will have lunch in one of the smaller places. On route, we photograph the life of rural Rajasthan around us as the opportunity present itself from portraits to people working in the field to ancient temples and mansions in every shape and color and various stages of neglect or opulence. Overnight at Mandawa.
Day 4 January 28 – Morning outing; leave for Gurgaon after leisurely breakfast.
On the last day of trip we go for an early morning walk / drive around the town and capture village life as it comes to life and capture the morning activities around us.
After a hearty breakfast, we start our return journey with wonderful memories and beautiful pictures from Rajasthan. Arrive in Gurgaon and end of the trip.
The itinerary is tentative. Your photography mentor may decide to make a few changes to plan to maximize photography opportunities as we go on the tour.
---
Registration
You can register and make payment online below by choosing the number of participants and clicking on 'Register' button. If you can't make online registration and require alternate payment options or for further information write to us at photography@darter.in / Tel: 9910407312 
Alternately, fill in the following form to get in touch with us regarding the tour.