Join us this winter on an enthralling experience in the festive atmosphere of Hornbill Festival. Besides the festival, immerse yourself in the cultural landscapes of the North East as you interact with the aboriginal people of small-towns and villages of Nagaland. Visit the Vaishnavite monastic cultural institutions of Majuli, world's largest river island. And while we are in the North-East, naturally we would be visiting the crown-jewel natural heritage of the region – the one horned rhinos at Kaziranga National Park.

This photography tour will take you through some of the least-explored regions of India, opening you up to many unique photography opportunities including the hornbill festival. Lead by our photography mentor who is one of the finest travel photographers in the country, this tour will also feature unparalleled local knowledge offered by our fellow explorers and partners – GypsyFeet, who understand North-East India like no one else does.

Darter 'CULTURAL EXPERIENCES' are photography holidays to interesting and often isolated places where you get up-close with traditions, festivals and everyday life of people with a strong bonding to their roots.

Tour Dates

Dec 01-09, 2018

---

Tour Price – ₹68,850/-

---

Max group size: 10 only

Jump to: ◆ Overview ◆ Itinerary ◆ Tour Highlights ◆ Is this tour for you? ◆ Tour Price ◆ Tour Mentor ◆ Detailed Itinerary ◆ Sign Up
Overview – Hornbill Festival and North-East India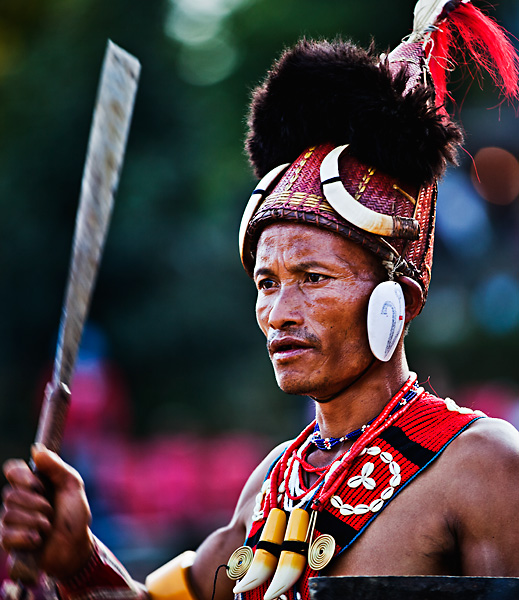 A unique and enthralling experience from the land of blue rolling hills of Nagaland – Hornbill Festival in Kohima, beckons you. Situated at an elevation of 1261 metres is the beautiful Kisama Valley exhibiting the assemblage of 17 tribes of Nagaland in the first week of December every year. From local beverages and exciting cuisine, display of assorted traditional Naga culture in the form of dance and competition, a heritage motor car rally, Naga wrestling, a pork-fat greased pole climbing contest, great public art, fantastic momos and rice beer – a colourful cornucopia of all things Nagaland and North-East India. There is no dearth of options for immersing yourself in the Naga handloom and handicrafts in Kisama Village and night market in Kohima town. It's photography unlimited at Hornbill Festival and beyond at the exotic locations in North-East India.
What we found unique about the Hornbill Festival however is how eclectic it is. Close your eyes, and mix this in with the gentle camaraderie and joyousness of the Naga people, set amidst beautiful mountain surroundings of the Patkai range. Open your eyes now and let the colours and sights of this mesmerizing festival in, which will remain lingering on for a lifetime.
We have combined your visit to the Hornbill Festival with visits to neighbouring villages of Angami people. Before this, we would have travelled in Assam through the beautiful verdant tea gardens and have cruised in the mighty Brahmaputra River to the Majuli Island where one can immerse in the Vaishnavite monastic culture and Mishing tribal villages. The tour also includes a brief snapshot of wildlife in Kaziranga National Park to see the mighty one-horned rhinoceros.
Dates & Itinerary
Dates: Dec 01-09, 2018
Also scroll down to see the 'detailed itinerary' section for more information on the tour plan and things we do.
Day 01

Arrive at Guwahati OR Jorhat airport and drive to Kaziranga. Please see arrival/departure section for group pickup timings.

Day 02

Early morning visit to Kaziranga National Park. Subsequently drive to Majuli, crossing the mighty Brahmaputra on a ferry. Overnight at Majuli.

Day 03

Full day at Majuli. Visit to the Vaishnavite Monastery and walks in the villages.

Day 04

Drive from Majuli to Kohima. Overnight at Kohima.

Day 05

Full day at the Hornbill Festival.

Day 06

Full day at the Hornbill Festival.

Day 07

Village visits around Kohima, to the dwellings of Angami Naga people.

Day 08

Drive to Kaziranga for overnight stay.

Day 09

Drive to Guwahati and depart.
Note: The itinerary is subject to change. Our lead photographer may make changes to the itinerary during the tour depending on weather, photography opportunities and any other local conditions that prompt for making alternate plans.

Tour Highlights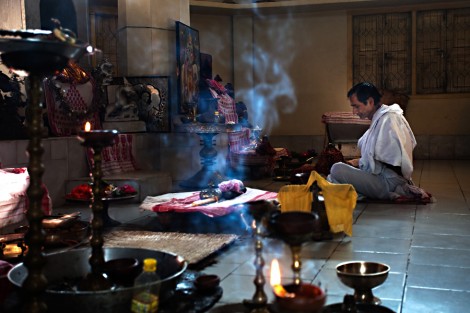 The tour includes visits to the most colourful festival of the North East in Nagaland, interaction and photography with aboriginal people of Nagaland, witnessing and photographing Vaishnavite monastic culture at Majuli and a stopover at Kaziranga National Park.

Hornbill Festival
The villages and people of Nagaland
Majuli River Island
Kaziranga National Park
This tour is designed keeping photography in mind. It is led and mentored by our award winning travel photographer. Some photography-related aspects of this tour include –
Visit to sights specifically chosen keeping photography opportunities in mind.
Expert help and advice with photographing culture and people of the region.
Constant interaction and assistance on field by your photography mentor with an experience of travelling in the region.
Insights to nuances of travel and outdoor photography during the tour – in theory and also on field.
Image reviews by your photography mentor.
Is This Tour For You?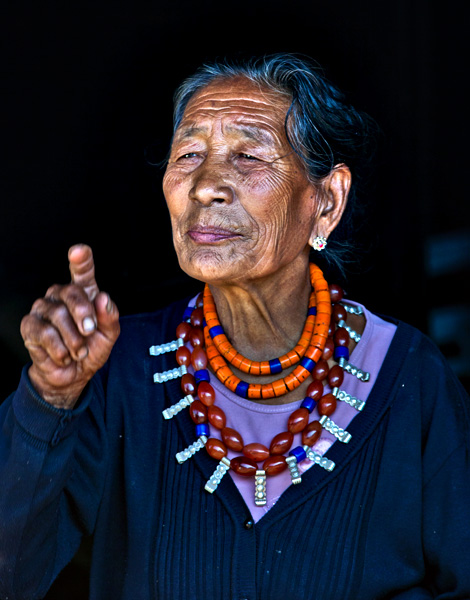 This tour is intended for amateur as well as serious photography enthusiasts with an interest to visit and photograph the beauty of North-East and the celebrations of Hornbill Festival. No prior expertise or experience in photography is necessary, as our photographers will be there to assist you at every level. You may carry any camera – a simple aim-and-shoot or a DSLR. Travel enthusiasts who are not photographers but keen to experience the multiple facets of North-East can also benefit from the tour.
Can I bring my non-photographer partner with me?
Yes, you can. We visit many beautiful places in the North East, see the celebrations of Hornbill Festival. Having a good time during the trip is as much on the agenda as photography is. Your partner will enjoy the journey with the group.
I am not a keen photographer. But I want to visit Hornbill Festival and the North-East with your group. Can I still join?
Yes. The answer is exactly same as in the case of previous question. We visit many beautiful places in North East, watching the Hornbill Festival and having a good time during the trip is as much on the agenda as photography is.
Have more questions? See our photography tours FAQ or reach out to us using the form at the end of this page.


Tour Price
Tour Price: Rs.68,850.
The cost includes

Accommodation on twin sharing basis
Group pick up from Guwahati/Jorhat airport at a predetermined schedules only
Airport drop-off at Guwahati/Jorhat.
All meals during the tour starting from dinner on Day 1, ending with breakfast on Day 9.
All permits and entry fees
Local transports
Photography sessions, expert advice and assistance, image reviews and critiques on all days
The cost does not include
Transport from your location to your airport of arrival – Guwahati/Jorhat.
Addition beverages, snacks and mineral water.
Tips and other expenses not mentioned in the inclusion mentioned above.
Please contact us if you need any information on reaching Guwahati/Jorhat.
Due to the nature of the places we are visiting, the type of accommodation during this tour varies considerably and is often very basic. We will be staying at a charming, simple and comfortable hotel in Kaziranga, a very basic bamboo-hut guesthouse in Majuli, simple and comfortable guest-houses in Kohima.
Arrival & Departure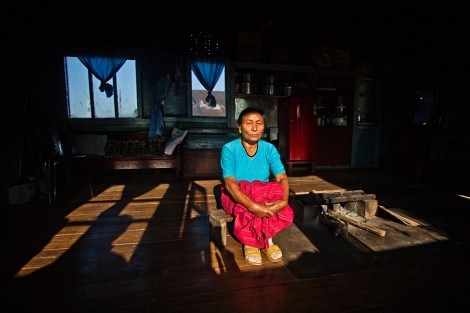 We have organized group pick-up for participants from Guwahati and Jorhat on Day 01 at the following schedules.
3.00pm – Guwahati
3.00pm – Jorhat
On Day 09, following departure options are recommended.
We depart early in the morning from Kaziranga after breakfast, around 8am and expect to reach Guwahati before 1pm. Participants are advised to catch flights after 2.30pm from Guwahati.
We depart at 9am from Kaziranga for Jorhat and expect to reach by 11.30am. Participants are advised to catch flights after 1pm.
Detailed Itinerary
Day 01  From Guwahati/Jorhat airport, we drive to Kaziranga National Park.
Day 02 We will go on an early morning safari at Kaziranga National Park. You will be surprised how common here are the one-horned rhinos, the pride of Kaziranga. The park's riches are not limited to the rhinos alone. There is a thriving population of a variety of large mammals and birds, many of which may cross our paths during the safari. But we know that your eyes may be set on the powerful rhinos, which you may not see so abundant anywhere else in the world.
Later, we will drive out to Majuli, crossing over Brahmaputra on a ferry, where we will be staying overnight.
Day 03 Majuli has a confluence of Vaishnavite culture and Mishing tribal culture. A village trail walk will let you explore both; there will be plenty of opportunities to observe and capture the local life; the colourful weaves and clothes of the people make for wonderful portraits. We will visit the Sattra, or monasteries of the Vaishnavite sect of Hinduism. Expect a performance by the monks; their energetic dance performance accompanied by drums and cymbals are a visual treat. You will also be given a guided tour of the Namghar (the prayer hall), and the living quarters of the monks.
We stay at Majuli tonight.
Day 04 This morning, we depart from Majuli and drive up the hills towards Kohima, stopping at will along the way in the tea-estates and rice-fields of Assam. We reach Kohima in the evening, where we will be staying tonight.
Day 05, 06 This is our day to visit and photograph one of the most amazing sights in Nagaland – the Hornbill Festival, where the various tribes of Nagaland get together to showcase their customs and traditions. Fantastic costumes, fabulous feats – capture all with help from your accompanying photography expert. Try out some of the local cuisine from the various stalls around. After the entire day spent at Kisama village–the location of Hornbill Festival, night market in the streets of Kohima will definitely rejuvenate you. Colourful stall adored with sparkling lights, each one has something unique to offer.
Day 07 It's time to explore Nagaland beyond Hornbill Festival. Today, we visit native Angami Villages an hour's drive from Kohima. This visit will offer interesting insights to communal living of Angami and other Naga people. We will see, understand and photograph the way of life in these villages, interacting closely with the villagers all through the day.
Day 08 We drive out early in the morning from Kohima to Kaziranga, where we stay and rest. We spend some time today sitting together, ruminating on the experiences of the last few days, pouring over images and sharing what we have captured in our cameras.
Day 09 We check-out after breakfast and drive to Guwahati or Jorhat, depending on where you are departing from. Please see arrival/departure section for departure advice.
Your Photography Expert
Arun Bhat

Arun Bhat is a multiple award-winning, internationally published photographer with more than a decade of experience behind the camera. He has conducted workshops and tours in several locations across Asia, including Dubai, Myanmar, Cambodia, Bhutan and destinations all over India. You can find his works at www.paintedstork.com
While he has exposed himself to multiple genres of photography that expands to travel, studio work, real-estate, landscapes and much more, he is more known for his prowess in travel photography. His experience has helped him emerge a master in composition, storytelling and in framing the right moods at the right moment.
Arun has spent months travelling in the Himalayas, exploring and photographing the cultural heritage of the region. Travelling in North-East India with Arun is an opportunity not to be missed!
Mirza Zulfiqur Rahman – North-East India Expert and Tour Lead

Mirza Zulfiqur Rahman is a PhD candidate in the Department of Humanities and Social Sciences, Indian Institute of Technology, Guwahati. He works as an independent researcher and writes on various topical issues relating to Northeast India and the international neighbourhood. His areas of expertise are in borders and humanitarian aspects in Northeast India. He is committed to grassroots based alternative community work, sustainability, responsible tourism initiatives, social anthropology and related development models.
Registration
Contact us at the email/numbers below to book the tour.
email: photography@darter.in
Tel: 9880006460 (Arun) / 97400 83260 (Shreeram) / 7022166822 (Sreedevi)
Please fill in the following form to get in touch with us regarding the tour.