Come on board a magical journey through Myanmar to photograph the glittering gilded pagodas, floating villages and markets on the lakes, Buddhist monks who follow 2000-year old traditions, endless expanses of photogenic pagodas and streets that reminisce a past that rest of Asia has left behind long ago! The little explored Myanmar is now ready to welcome you!

This photography tour to Myanmar, lead by well-known travel photographer Arun Bhat, is carefully planned to maximize photography opportunities and takes you through all these beautiful things that is Myanmar. But beware of the jaw-dropping moments where you may just forget to click, such as the flood-lit 100m high Shwedagon Pagoda, floating village and boat-people of Inle Lake, endless Pagodas of Bagan shining in the morning Sun or the old-world charm of Mandalay & Yangon.

Join us on photographic exploration of a Myanmar that is now getting ready to welcome rest of the world, letting us into its rich heritage and a unique culture.

Darter 'CULTURAL EXPERIENCES' are photography holidays to interesting and often isolated places where you get up-close with traditions, festivals and everyday life of people with a strong bonding to their roots.

Tour Dates

Sep 22-30, 2018

---

Tour Price

US$2875 / ₹188,325/-
Jump to section:
◆ Dates & Itinerary ◆ Tour Highlights ◆ Participant Testimonials ◆ Photographs by Participants
◆ Tour FAQ & Learning Photography With Darter ◆ Tour Price & Travel Information ◆ Tour Mentor ◆ Detailed Itinerary ◆ Sign Up
Overview & Highlights – Myanmar Photography Tour

There is a charm of yesteryears in every corner of Myanmar. Gilded Pagodas that are some times a thousand years old dot the landscape of cities and small towns, often seen in cluster of hundreds together. Monks and nuns still walk the streets in the morning seeking alms, carrying a tradition dating back to the days of Buddha. Monasteries make you feel as if you have stepped back by a century. Brightly painted fifty-year old train coaches still chug along equally old tracks, carrying everything including sacks of grains and vegetables along with people who own them. Markets have vibrant colours and chaos that charm a photographer. In the inland — in central Myanmar — communities that are slowly opening up to the modern world still subsist on ancient ways of making a living dependent on mother earth. Myanmar is a place where you instantly fall in love!

Here is a quick look at some of the highlights of this photography tour.

Photograph the glittering Shwedagon Pagoda and a photogenic train ride in the old coaches to the suburbs of Yangon
Visit and photograph tropical life in Inle Lake region, where the local tribes live and flourish in floating villages. See and photograph the unique leg-rowing technique of Intha fishermen.
Admire and photograph the incredible sprawl of Bagan's Pagodas shining in brilliant morning and evening light.
Drive through countryside Myanmar.
See and photograph the urban expanses of Yangon and Mandalay which still have plenty of their past intact.
Visit the long wooden U-Bein bridge in Amarapura and the giant unfinished Pagoda at Mingun.
Photography learning sessions during the tour that enable you to capture best images of Myanmar.
Insights to nuances of travel and landscape photography during the tour.
Constant interaction and assistance on field by your photography expert.
Regular photo critique sessions to help improve your photography.

Participants Say…

The myanmar tour with Darter was outstanding from all points of view. I have learned a lot and [Darter mentor] was extremely present and keen to teach as much as he could, not only during photo sessions, but also during review sessions. He didn't spare efforts to transmit his enthusiasm. The trip was very well organized within all the aspects. On top of this our group was built of persons passionate about photography and we had a very pleasant time together, we laughed a lot! I definitely recommend a photo tour with [Darter mentor]..! – Andrei F, Switzerland.

---

[Darter mentor] was a great person to share his knowledge. I am not that much into people photography, but [Darter mentor] made it so interesting.. Group camaraderie: it was a great group, very helpful and encouraging with one another.. The itinerary was very relaxing and enjoyable. – Lakshmy V, Chennai.

---

My trip to Myanmar with Darter Photography was my first experience with a photography tour. I found them by chance through an internet search and I'm glad I did. Socially, the group was a lot of fun, we all connected well, enjoying our time together and many of us are still in touch. Logistically the trip was well arranged from start to finish, both with the well-planned travel and locations well thought out for photography. [Darter mentor] was available any time to look at my photos and offer critique, compliments and suggestions to improve. In addition, he provided a steady stream of hints and ideas at every location, whether it was the best lens to use, or a head's up for interesting subjects or light. I am happy to recommend Darter Photography for anyone interested in photography travel. – Keary L, Beijing.

---

Darter's tours are well organized right down to the last detail. With Darter's tours, you would run short of memory cards but not the photo opportunities. These are backed by able mentoring on site as well. You do come across situations where the experience of the mentor counts. I have made lifelong friends on the torus that I have taken. – Rajeev V, Delhi.

---
Dates & Itinerary – Myanmar Photography Tour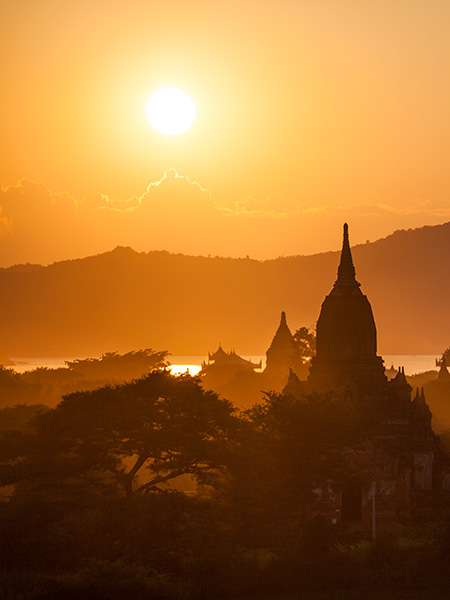 Tour Dates: September 22-30, 2018
Itinerary (Also see the detailed itinerary later in this page. ):

Day 01 – September 22, Sunday – Arrive in Yangon..
Day 02 – September 23, Monday – Introductions, insights to Myanmar and photography sessions in the morning. Riding the circular train through the suburbs of Yangon in the afternoon. Evening visit to Shwedagon Pagoda.
Day 03 – September 24, Tuesday – Fly to Inle Lake. Walks and short drives in the area around Inle Lake.
Day 04 – September 25, Wednesday – Dawn to dusk boat ride on Inle Lake, visiting floating villages, floating vegetable gardens, monasteries and markets.
Day 05 – September 26, Thursday – Fly to Bagan. Visit to the well-known ancient temples of Bagan Area. Sunset photography of the Pagodas of Bagan.
Day 06 – September 27, Friday – Sunrise and sunset photography of the expanse of Pagodas. Relatively free day and independent photography during the day.
Day 08 – September 29, Sunday – Morning visit Mahagandayon Monastery and later to the giant Mingun Pagoda. Sunset at U-Bein bridge at Amarapura.
Day 09 – September 30, Monday – Tour ends after breakfast.
Photographs by Participants
Here is a collection of images made by participants of 'Classic Myanmar – A Photography Tour' tour in the previous years.
Tour FAQ & Learning Photography with Darter
Every Darter Photography Tour is led by an experienced professional photographer who has a good understanding of the region and photography opportunities. Throughout the tour, your photography expert will assist you to learn photography on and off the field and helps to improve your technique and composition skills. All our tours include several mentoring activities which include
Detailed sessions on photographing the genre of subjects that we will encounter during the tour
Introductory session for beginners to get a quick start to use their camera to its best potential
On field assistance to make the best images at location, and to resolve any of your questions on field
Regular critique and image reviews that help you improve your photography skills continuously through the tour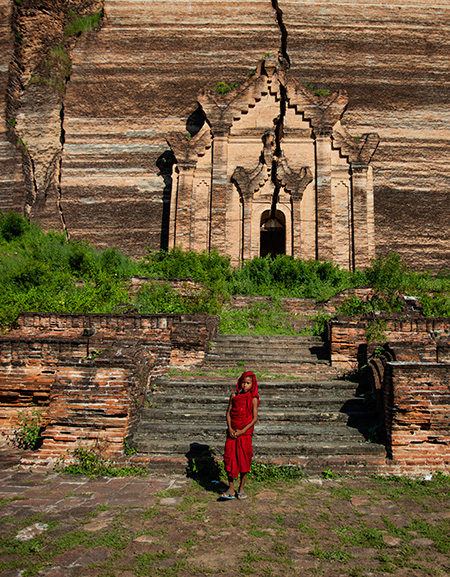 With these programs, every photography enthusiast on the tour will go back with beautiful images in their camera and a lot of experiential learning.
With limited number of participants on our tours, we will ensure that every participant gets individual time with the mentor. This ensures that no matter what is your expertise in photography – a beginner or a regular photographer – you will go back with plenty of learning from our tours.
This tour is intended for amateur as well as serious photography enthusiasts with an interest to visit and photograph the beauty of Myanmar. No prior expertise or experience in photography is necessary, as our photographers will be there to assist you at every level. You may carry any camera – a simple aim-and-shoot or a DSLR. Travel enthusiasts who are not photographers but keen to experience the multiple facets of Myanmar can also benefit from the tour.
Can I bring my non-photographer partner with me?
Yes, you can. We visit many beautiful places in Myanmar and having a good time during the trip is as much on the agenda as photography is. Your partner will enjoy the journey with the group. However, non-photographers should note that the our itineraries are catered to photograph-enthusiasts and are generally slower-paced than regular travel itineraries.
I am not a keen photographer. But I want to visit Myanmar with your group. Can I still join?
Yes. The answer is exactly same as in the case of previous question. We visit many beautiful places in Myanmar and having a good time during the trip is as much on the agenda as photography is. However, non-photographers should note that the our itineraries are catered to photograph-enthusiasts and are generally slower-paced than regular travel itineraries.
Also refer to our tours faq on how our tours are conducted and other relevant information.
Tour Price & Travel Information
Tour Price (includes two domestic flights):
US$2875 or ₹188,325 per person OR
US$2825 or ₹184,775 per person when you book for a couple
The cost includes

Accommodation on twin sharing basis, with breakfast. Please add US$435 o ₹28,300 for single supplement.
Domestic flight for travel from Yangon to Inle Lake and Inle Lake to Bagan.
Airport pickup at Yangon.
Local transportation on all days of the tour.
All entry fees
Photography sessions, expert advice and assistance, image reviews and critiques on all days
The cost does not include
Travel to Yangon and return journey from Mandalay to your location.
Lunch, dinner and any other food and beverages ordered.
Visa fees.
Travel insurance
All expenses of personal nature such as laundry, telephone calls, etc
Travel Information
Myanmar visa can be procured through an online application at http://evisa.moip.gov.mm/ Please note that visa is valid for 90 days from the date of issue, and hence you should apply only within 90 days window of arrival date.
The best way to travel to Yangon, or travel back from Mandalay from most parts of the world is via either Bangkok, Kuala Lampur or Singapore. All these cities have direct connection from Yangon as well as Mandalay.
Your Photography Mentors
Arun Bhat

Accomplished, award-winning travel photographer Arun Bhat's works have been used by publications in India and across the world. He is a professional photographer who has travelled extensively in India and South-East Asia, creating some of the finest imagery of landscapes and cultural diversity. He is the recipient of HIPA award, a prestigious international photography award from Dubai and winner of Tamron Challenge, India's leading photography competition.
Arun has explored Myanmar with photography in focus and understand well about the locations and activities that yield well for photography. His extensive knowledge in photographing landscapes, people, cultures helps in maximizing the photography opportunities along the way.
See more of his works at www.paintedstork.com
Detailed Itinerary
Day 01. Arrival
The excitement begins today as you arrive in Yangon. It's a day to check-in to your hotel and relax after a long journey. If you have arrived early, you may want to explore your surroundings of Yangon. In any case, there is always some excitement on the streets and you are never too faraway from a Pagoda no matter where you go!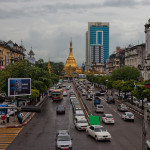 Day 02. Circular Train and Shwedagon Pagoda
We start the day easy after breakfast, but we highly recommend an early morning stroll in the streets of Yangon, which gets you started on Myanmar and gives a glimpse of what is in store in the week ahead. After breakfast, we get together with the lead photographer for a round of introductions, get a briefing on the places we see in Myanmar and the photography opportunities that await us.
Later, in the afternoon, we head straight to the countryside with our camera, seated inside a fifty year old railway system that circles the suburbs of Yangon. It's pretty eventful inside the coach as villagers in longyis hop in and out with their purchase from the market or with the stuff they are hoping to sell. Vendors hop in and out too, with grapefruits, cut watermelons or even quail eggs in their basket. Passing through the window are train stations with colonial looks, stations adjoining markets, endless grasslands, villages and pack of crowds as we make our way back to Yangon. It's a train ride that seems too charming to be true.
Our photo journey, however, would have begun well before we even board the train, as we photograph the casually strolling porters and vendors on the platform. The uncrowded platforms have a sort of industrial-shed look where the arriving and departing trains make good camera food.
Day 03. Fly to Inle Lake. Explore Inle Lake Region
We fly out of Yangon into the magical world of Inle Lake today, where we have a glimpse of tropical life waiting for us. Endless paddy fields in shallow marshes, people in conical hats working in the fields and villages on stilts.. just a few things that are quintessential South East Asia.
Later in the day, we spend time walking/driving in the Inle Lake region photographing this tropical landscape, people and the villages. It gives us a glimpse of life in the heart of Myanmar, but the true excitement will be waiting for us the next day.
Day 04. Full day boat ride to photograph the fishermen and floating settlements of Inle Lake
Inle Lake is a gigantic waterworld that your cameras certainly will love. The most well-known in Inle are the Intha fishermen who fish with both hands and simultaneously row their canoe using their legs. We may also see Intha people pulling out weed from the lake, which will serve as a base and fertilizer for their floating tomato gardens. Yes, they are vegetable gardens on the lake growing on a floating base of mud and weed, held in place by tall bamboo sticks.
If the leg-rowing and floating gardens did not impress you enough, let's take you to entire villages on the lake built on stilts. They are full-fledged settlements with many houses, monasteries, post-offices, electricity and even restaurants. Of course, one thing that you can't ask for are the roads! These places can only be approached in boats.
Thriving on the lake are also markets that gather in different parts of the lake, taking turns. Each day, the market shifts to a new place until it returns to the same place on the 6th day. These are places where different tribes in the mountains around Inle gather to sell their produce and buy things they require. Pretty colourful these markets are, as you will notice.
Day 05. Fly to Bagan, visit to the major temples and photographing the sunset over the pagodas
Day 06. Magnificent sunrise and sunset over Bagan's Pagodas
Imagine that you are flying over mountainous landscape, enjoying the views from a place high above the peaks. Now imagine a miniature version of beautiful brown mountains over a large expanse of land, and what you have there is Bagan. Over 2000 temples or pagodas are squeezed into the plains less than a 100 square kilometer, many of them seen in dense packs rising over the green plains when you watch from the top of a tall pagoda. While some are of historical significance and some have continued to be places of worship, they make a magical visual as a collective during sunrise and sunset hours.
If there is one thing that we would pick as the ultimate experience of Myanmar, it is the view of sunrise and sunset over Bagan
Day 07. Drive to Mandalay.
Today is a day for inter-city travel through Myanmar's countryside. We begin after breakfast and make the easy, five-hour drive, stopping at will along the way.
Day 08. Mingun and U-Bein Bridge at Amarapura
We start the morning early, seeing and photographing the monks seeking alms on the streets. After breakfast, we drive to the ancient city of Amarapura in the suburbs of Mandalay, to the well-known Mahagandayon Monastery to meet the monks going about their everyday routines.
Later, we take a boat on a trip further upstream to Mingun on the right bank of Ayeyarwady. At Mingun is a gigantic pagoda, if finished, would have easily dwarfed the largest of the ancient structures existing in Myanmar today.
Later, we are back in Amarapura to spend the evening hours watching photographing U-Bein's bridge across Taungthaman Lake. It's the longest wooden bridge in the world, and is a great place for making silhouette images of people on foot and bicycles moving across.
We end the day with a discussion on the visual experiences we had in Myanmar so far, reminiscing the journeys we made through the week and the photography opportunities we encountered.
Day 09. Checkout after breakfast.
It would have been a cherished and beautiful photographic journey across Myanmar. We head back to our homes today, with plenty of learning and insights on photography that we carry with us and of course memory cards filled with some of the finest impressions that you would have ever made.
Registration Details
Contact us at the email/numbers below to book the tour.
email: photography@darter.in
Tel: 9880006460 (Arun) / 97400 83260 (Shreeram)
Alternately, fill in the contact form.