Cambodia is a country full of extraordinary visual treats. The large ancient temples of Angkor Wat and surroundings that are now overrun by even larger trees is just the beginning of the story. A population living in floating villages of Tonle Sap Lake, verdant rural landscape dominated by rice-fields and palm trees, traditional lifestyle in the countryside and its colourful monasteries welcome a traveller and photographer in search of rich experiences.

Join us on an photography tour to this beautiful South-East Asian country to experience and photograph the splendour of giant monuments, capture its spiritual and every life in the cities, lakes as well as remote rural regions.



Jump to section:
◆ Overview ◆ Dates & Itinerary ◆ Tour Highlights ◆ Tour FAQ & Learning Photography With Darter ◆ Travel Information ◆ ◆ Tour Price ◆ Tour Mentor ◆ Detailed Itinerary ◆ Sign Up

Darter 'CULTURAL EXPERIENCES' are photography holidays to interesting and often isolated places where you get up-close with traditions, festivals and everyday life of people with a strong bonding to their roots.

Tour Dates

Feb 21-25, 2018

---

Tour Price:
US$1265 / ₹79,220

---

Max group size: 8 only
Overview – Cambodia Photography Tour
Cambodia is dotted with an extraordinary number ancient temples of a size that can put an Olympic stadium to shame. What is even more fascinating than the temples is how nature has reclaimed some of these, with trees growing over the remnant walls and towers to create an eerie yet charming atmosphere. The tropical weather has also allowed dense jungles to grow around the temples, taking you to a past that appears isolated from the modern civilization. The same tropical wilderness has also allowed for abundance in water, resulting in a 1,000 square mile lake–Tonle Sap–where many-a-floating villages flourish. Beyond the lake, the countryside is dotted with tiny hamlets surrounded by lush-green paddy fields, where the population is predominantly agrarian and lifestyle is still far from modern.
This simple way of life has helped the country remain relatively contented despite a harrowing history of wars and atrocities as recently as three decades ago. Smiles come easy on Khmer (Cambodian) faces, and you are generally welcome and well-received in any corner of the country. The open-nature of these people is perhaps attributed to a predominantly Buddhist following. Buddhist monasteries are omnipresent as in rest of South East Asia, though the traditions and rituals are unique, having an influence from its Hindu past.

This photography tour is carefully designed to get you insights into every aspect of Cambodia's visual treasures – the temples, rural landscapes, people, way of life and tradition. Join us to witness a Cambodia through your camera in a way that not every visitor gets to experience, mentored by our highly acclaimed travel photographer Arun Bhat.
Dates & Itinerary – Cambodia Photography Tour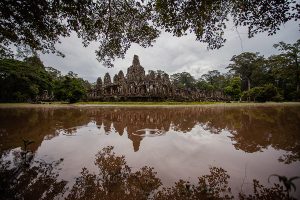 Tour Dates
February 21 to 25, 2018.
Itinerary

Day 01 – Arrive in Siem Reap before 3pm; introductions & orientation.
Day 02 – Photography in the well-known temples such as Angkor Wat, Bayon, Ta Prohm and more.
Day 03 – Visit a monastery, and a few less-visited temples away from Siem Reap. Visit floating villages of Tonle Sap and drive through countryside.
Day 04 – Bustling wholesale markets of Siem Reap area, monasteries and small villages in the countryside.
Day 05 – An early morning visit to more temples; tour ends after a late breakfast.
Tour Highlights – Cambodia Photography Tour
Photographing the extraordinary temples of Angkor Wat and surroundings.
Visit and photograph tropical life in rural Cambodia, where the population is predominantly agrarian, living in small hamlets surrounded by lush paddy fields and palm trees.
See and photograph the watery expanse of Tonle Sap Lake, where communities live on stilted or floating houses, with entire villages flourishing on the lake.
Witness and photograph the Buddhist monastic traditions of Cambodia.
Insights to nuances of travel and landscape photography during the tour.
Constant interaction and assistance on field by your photography expert.
Regular photo critique sessions to help improve your photography.
Tour FAQ & Learning Photography with Darter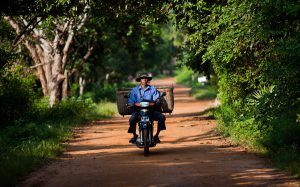 Every Darter Photography Tour is led by an experienced professional photographer who has a good understanding of the region and photography opportunities. Throughout the tour, your photography expert will assist you to learn photography on and off the field and helps to improve your technique and composition skills. All our tours include several mentoring activities which include
Detailed sessions on photographing the genre of subjects that we will encounter during the tour
Introductory session for beginners to get a quick start to use their camera to its best potential
On field assistance to make the best images at location, and to resolve any of your questions on field
Regular critique and image reviews that help you improve your photography skills continuously through the tour
With these programs, every photography enthusiast on the tour will go back with beautiful images in their camera and a lot of experiential learning.
With limited number of participants on our tours, we will ensure that every participant gets individual time with the mentor. This ensures that no matter what is your expertise in photography – a beginner or a regular photographer – you will go back with plenty of learning from our tours.
Tour FAQ
This tour is intended for amateur as well as serious photography enthusiasts with an interest to visit and photograph the beauty of Cambodia. No prior expertise or experience in photography is necessary, as our photographers will be there to assist you at every level. You may carry any camera – a simple aim-and-shoot or a DSLR. Travel enthusiasts who are not photographers but keen to experience the multiple facets of Cambodia can also benefit from the tour.
Can I bring my non-photographer partner with me?
Yes, you can. We visit many beautiful places in Cambodia and having a good time during the trip is as much on the agenda as photography is. Your partner will enjoy the journey with the group.
I am not a keen photographer. But I want to visit Cambodia with your group. Can I still join?

Yes. The answer is exactly same as in the case of previous question. We visit many beautiful places in Cambodia and having a good time during the trip is as much on the agenda as photography is.
Also refer to our tours faq on how our tours are conducted and other relevant information.
Travel Information
Arrivals and Departures
Participants should arrive before 3pm on Day 01 to ensure that they do not miss out on the first day's tour briefing and sessions. In the event you have difficulty in finding suitable flights to arrive before 3pm, it is suggested that you arrive a day early. Please check with us in case you have difficulty planning this, so that we can advice you suitably on what works well.
Participants may depart on any time of their convenience on the last day.
Please note that hotel check-in times are generally at 2pm and check-out time is usually 12pm. Early check-in or late check-outs may be possible depending on availability and may attract additional charges depending on the time you opt to check-in/check-out.
Please check with us if you have any questions on arrival and departure.
The best way to arrive in or depart from Siem Reap from most parts of the world is through Bangkok, Singapore or Kuala Lumpur. All these cities have direct connection with Siem Reap.

Visa
Cambodia visa can be procured through an online application at https://www.evisa.gov.kh/
Tour Price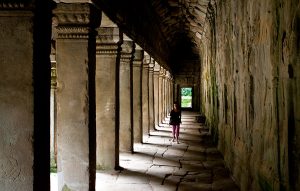 Tour Price
US$1,265 or ₹79,220 per person.
The cost includes

Accommodation on twin sharing basis, with breakfast. Please add US$257 o ₹17,475 for single supplement.
Airport pickup at Siem Reap on the day of your arrival.
Local transportation on all days of the tour.
All entry fees
Services of a tour guide
Photography sessions, expert advice and assistance, image reviews and critiques on all days
The cost does not include
Travel from your location to Siem Reap and return journey
Lunch, dinner and any other food and beverages ordered.
Travel insurance
All expenses of personal nature such as laundry, telephone calls, etc
Your Photography Mentor
Arun Bhat

The mentor on board this is our renowned travel photographer Arun Bhat
Arun Bhat is a multiple award-winning, internationally published photographer with more than a decade of experience behind the camera. He has conducted workshops and tours in several locations across Asia, including Dubai, Myanmar, Cambodia, Bhutan and destinations all over India. Arun us a winner of prestigious HIPA awards Dubai and Tamaron Challenge India.
You can find his works at www.paintedstork.com
While he has exposed himself to multiple genres of photography that expands to travel, studio work, real-estate, landscapes and much more, he is more known for his prowess in travel photography. His experience has helped him emerge a master in composition, storytelling and in framing the right moods at the right moment.
Arun has been mentoring photography enthusiasts for than five years now, designing and conducting a variety of photography workshops and tours that help people elevate their photography beyond conventionally recognized ideas.
Detailed Itinerary
Day 01. Arrive in Siem Reap
The excitement begins today as you arrive in Siem Reap. Our photography mentor will brief you on the program details, take you through the photography opportunities available and making the best of them in the next few days. To ensure that you are in time for the briefing, please plan your arrival in Siem Reap before 3pm. In the event you are unable to find appropriate flights to reach before 3pm, we recommend that you arrive a day early. On time arrival also helps us in procuring tickets to visit the temples of Angkor Wat in the next two days (personal appearance is required get tickets, as the tickets will have your photograph printed on them).
Day 02. Temples of Angkor Wat and surroundings.
We start the day very early to watch the famous sunrise at Angkor Wat and catch the orange sky behind Angkor Wat reflecting in a temple pond. Perhaps millions of people have come and gone with an intent to watch this spectacle; but the charm never fades.
Later, other places we visit during the day include the temples of Ta Prohm, Bayon and a few other temples of Angkor Thom and around. Prepare to be awed by the growth of tall ficus and silk-cotton trees that have grown over the temple walls. Be amused by the unique and unusual architecture in Bayon and other temples that dot the Angkorian landscape.
We end the day with the sunset overlooking one of the temples or an interesting location as decided by your mentor.
Day 03. Faraway temples, rural life and floating villages.
If we miss a good sunrise yesterday in case the sun is held ransom by clouds, do not fret, we have a spare morning to catch the sunrise again. If not we head out after breakfast to explore some beautiful temples away from Siem Reap, drive through the countryside and visit a floating village on the edge of Tonle Sap Lake. Prepare for a long day today.
Driving into Beng Melea Temple, you will be surprised at the power that nature has exuded on these carved stones. The temple's walls are overrun with all kind of vegetation from tiny green moss to giant silk-cotton trees. We explore the temple is peace, enjoying its leafy surroundings.
Later, we drive to a floating village. We explore the place initially by foot in a higher ground and walk amidst houses on stilts standing on shallow water, subsequently on a boat into a village entirely surrounded by water everywhere.
Much of our driving today happens in the countryside, where we often stop by to enjoy the green expanses of paddy fields dotted with small hamlets. We will keep our eyes open for photogenic bullock carts on the unmetalled road, people in the fields searching for fish and crab and stop by at the hamlets for friendly conversations. Expect a long, but very fruitful day in terms experiences as well as photography opportunities.
Day 04. Bustling wholesale markets of Siem Reap area, monasteries and small villages in the countryside.
Our first stop for the day will be a the local market at Siem Reap, which is at best described with two words – chaotic and photogenic.
The next stop is a monastery located well outside Siem Reap, in a small village. We will spend of plenty of time photographing monks and other people at the monastery premise. If we are lucky, may be able to see some prayers and rituals in progress. But the everyday life in the monastery is colourful enough, be warned, you may never want to leave!
Later, we drive out of Siem Reap into countryside Cambodia, with its expanse of paddy fields, palm trees and inhabited by simple hard-working people. We visit a few villages to meet and photograph people.
The first thing we do today is to take a short, fancy yet interesting ride on what is called a Bamboo Train. This is essentially a diesel-motor powered cart, open on all sides, that races through very old tracks in the middle of rice fields. Wind in the hair, camera strapped, sit back and enjoy the ride and also take some time to shoot the world slipping behind you quickly.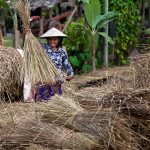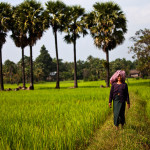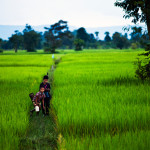 Day 05. Early morning outing; tour ends after breakfast
We go on another early morning visit to see, walk around and photograph some of the temples we haven't visited yet. We return for a slightly late breakfast. It's time to call it goodbye, but memories will linger, in our minds and in the memory cards.
arun
Registration Details
Contact us at the email/numbers below to book the tour.
email: photography@darter.in
Tel: 9880006460 (Arun) / 97400 83260 (Shreeram)
Alternately, fill in the contact form.