This tour begins in Bundi & ends in Chittorgarh
Join us on a photo-journey that takes you through some enchanting and colorful places in Rajasthan, as we travel in the interiors of Rajasthan to capture its natural as well as manmade splendour and come face to face with the very places that are witness to the valor of Rajasthan.

Visit the historical city of Bundi where not only we capture some magnificent fort and palaces but also natural wonders that make a visit to Bundi totally unique.

All along the way, our photography mentors will help you discover the joy of photographing these destinations, helping you understand your cameras better, providing critical inputs and feedback on your photography and making you through experiencing the joy of the journey. There is no better way to relish an extended weekend. Come on board this tour today!

Tour Dates

March30 – April 2 2018

---

Tour Price – ₹25,950/-
Dates & Itinerary – Rajasthan

Here is a quick look at our plan for the 3 Night & 4 days. Also, see the detailed itinerary at the end of this page.

Day 1 – March 30

 We meet in Bundi at our hotel at noon and visit Bundi Fort for photography

Day 2 –March 31

– In the morning we photograph the stepwells of Bundi in afternoon we visit the Bhimlat waterfalls and photograph them and surroudning areas. Drive to Chittorgarh.

Day 3 – April 1

– Morning guided tour of Chittorgarh Fort. Lunch and  Sunset captures of Chittorgarh fort

Day 4 – April 2 After breakfast we disperse 

Tour Highlights

Visiting some of the most magnificent but relatively unknown parts of Rajasthan learning nuances of architectural and travel photography in the process.
Continuous learning in photography on and off the field throughout the tour
Expert help and advice with photographing culture, heritage sites and landscapes of Rajasthan along with assistance on field by accompanying photography expert; insights to nuances of travel and outdoor photography during the tour
Frequent image reviews by your photography mentors
Learning Photography on a tour with Darter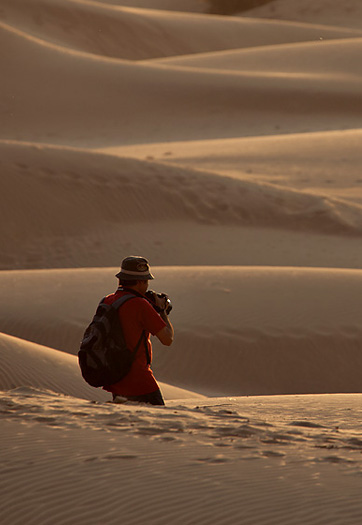 Every Darter Photography Tour is led by an experienced professional photographer who has a good understanding of the region and photography opportunities. Throughout the tour, your photography expert will assist you to learn photography on and off the field and helps to improve your technique and composition skills. All our tours include several mentoring activities which include

detailed sessions on photographing the genre of subjects that we will encounter during the tour
introductory session for beginners to get a quick start to use their camera to its best potential
On the field, assistance to make the best images at the location, and to resolve any of your questions on the field
regular critique and image reviews that help you improve your photography skills continuously through the tour
With these programs, every photography enthusiast on the tour will go back with beautiful images in their camera and a lot of experiential learning.
With a limited number of participants on our tours, we will ensure that every participant gets individual time with the mentor.  This ensures that no matter what is your expertise in photography – a beginner or a regular photographer – you will go back with plenty of learning from our tours.
Is This Tour For You?
This tour is intended for amateur as well as serious photography enthusiasts with an interest to visit and photograph the beauty of Rajasthan. No prior expertise or experience in photography is necessary, as our photographers will be there to assist you at every level. You may carry any camera – a simple aim-and-shoot or a DSLR. Travel enthusiasts who are not photographers but keen to experience the multiple facets of Rajasthan can also benefit from the tour.
Can I bring my non-photographer partner with me?
Yes, you can. We visit many beautiful places in Rajasthan and having a good time during the trip is as much on the agenda as photography is. Your partner will enjoy the journey with the group.
I am not a keen photographer. But I want to visit Rajasthan with your group. Can I still join?
Yes. The answer is exactly same as in the case of the previous question. We visit many beautiful places in Rajasthan and having a good time during the trip is as much on the agenda as photography is.
Also, refer to our tours faq for more information.
Tour Price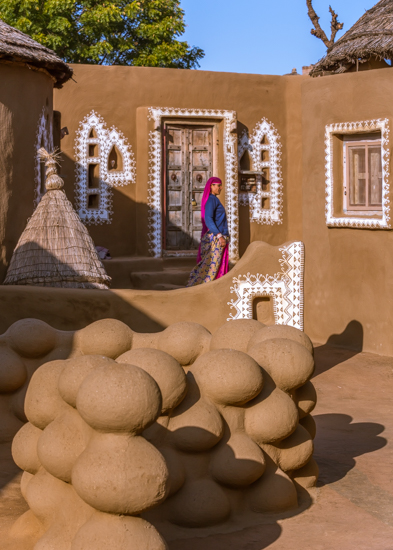 Tour price: Rs.25,950/-per person.
The tour begins at Bundi &  ends in Chittorgarh. Travel to Bundi and return from Chittorgarh is not including in the tour cost.
The cost includes

Accommodation on twin sharing basis, with meals Single occupancy requests are possible at an additional cost.
Ground transport during the tour
All entry fees and camera fees during the tour
Photography sessions, expert photography advice and assistance, image reviews and critiques
The cost does not include
Travel to Bundi from your location and travel from the place of checkout to your location.
Water bottles and additional snacks or beverages ordered
Anything else that is not part of the includes lists above
Your Photography Mentor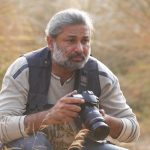 Ajay Sood (Travelure)
A regular International Speaker on Architectural and Travel Photography at TBEX (Travel Blog Exchange – the world's largest conference of travel bloggers, writers, new media content creators, and travel industry professionals), Ajay has already spoken at TBEX Europe 2016 (Stockholm), TBEX Asia 2016 (Manila), TBEX International 2017 (Jerusalem) and TBEX North America 2017 (Huntsville, AL). In fact, he's the only Indian photographer to have been invited to do that.
Winner of OSM (Outlook Social Media) Shutterbug of the Year 2016, Ajay shares his travel stories on www.travelure.in. He won the grand prize of National Geographic Traveller's #GetOutThere Photo Essay Contest and has also won Cox & Kings' #GrabYourDream Contest – India's biggest travel blogging contest.
Besides regularly writing for numerous travel and photography magazines, he has been a Canon Photo Mentor (2014-16) and a Canon Photomarathon Jurist (2012 and 2015). He has been featured as a Mastercraftsman in Smart Photography and Asian Photography – India's leading photography magazines.

He has successfully conducted 100+ workshops and webinars on various genres of photography (including some for Asian Photography, The Times of India, Adobe and Better Photography).
On a mission to make destinations desirable, he has already traveled to over 35 countries.
Detailed Itinerary – Splendour & Valour of Rajasthan A photo tour to Bundi & Chittorgarh
Here is a look at our plan for the 4  days.
Day 1- March 30 – Meet at our hotel and proceed to capture the splendour of Bundi Fort
On our first day in Bundi we will visit the magnificent Bundi fort and capture the fort that offers breathtaking views. On the way to the fort and inside, we will also photograph the daily life in Rajasthan as we listen to the stories of wars that this fort has seen.
Day 2 March 31 – The manmade and natural splendour of Bundi
We begin our day after breakfast and visit some of the architecturally marvelous stepwells of Bundi. These stepwells played an important role not only in providing water but also as a community hub and are a photographer's delight with a constantly changing play of light and shadows on the steps going down and the geometric designs that render beautifully in a photograph be it color or monochrome. Post lunch we will visit the Bhimlat waterfalls and photograph this wonder of nature full of water in the parched Rajasthan We stay here until sunset and then drive to Chittorgarh and check-in our hotel in Chittorgarh
Day 3 – April 1 -Exploring and photographing Chittorgarh Fort
Chittorgarh is one of the largest forts in India. It is a UNESCO World Heritage Site. The fort was the capital of Mewar and is located in the present-day town of Chittorgarh. It sprawls over a hill 180 m (590.6 ft) in height spread over an area of 280 ha (691.9 acres) above the plains of the valley drained by the Berach River. The fort precinct has several historical palaces, gates, temples and two prominent commemorative towers. We begin our day with a guided tour to the fort and learn about the fort as we click the fort. Post lunch we revisit the fort and stay till sunset and capture the fort and the landscape beyond in the changing light.
Day 4 April 2  – Morning outing – and post breakfast we disperser for our respective destinations.
On the last day of the trip we go for an early morning walk / drive around the town and capture village life as it comes to life and captures the morning activities around us.
After a hearty breakfast, we start our return journey with wonderful memories and beautiful pictures from Rajasthan. .
The itinerary is tentative. Your photography mentor may decide to make a few changes to plan to maximize photography opportunities as we go on the tour.
---
Registration
You can register and make payment online below by choosing the number of participants and clicking on 'Register' button. If you can't make online registration and require alternate payment options or for further information write to us at photography@darter.in / Tel: 9910407312 


Alternately, fill in the following form to get in touch with us regarding the tour.