Antarctica is situated around the South Pole. Covered almost completely with snow and ice, it holds over 90% of the world's ice. The land is filled with huge ice fields and the waters around it are scattered with icebergs. Located far south of all the other continents, this is a place of extremes – the coldest, driest and windiest of all continents. No wonder Antarctica has held the explorer captive in its charm ever since humans first set eyes on it less than 250 years ago!

There is a brief window every year, during the Antarctic summer, where it becomes possible to travel to this wonderland. Temperatures get slightly warmer and the days are long enough that darkness disappears. Many species of penguins are nesting at this time, and the rookeries become the centre of all activity. Drawn to the penguin activity, seals (including the famous Leopard Seal) start making an appearance close to these rookeries. And the rich oceans draw mighty Whales from the north.

Darter Photography presents a photography tour to the White Continent. Travel with us on a small luxurious ship to experience the unique continent and photograph the wonders at the end of the world!

Jump to ◆ Tour Highlights ◆ Tour Itinerary ◆ Our Ship ◆ Frequently Asked Questions ◆ Travel Information ◆ Tour Price ◆ Photography Mentor ◆ Sign Up

Early Booking Offer: If you sign up for the tour before February 5, 2018, you can avail special discounts on the early booking. Please write to us at photography@darter.in for the special deal.
Tour Highlights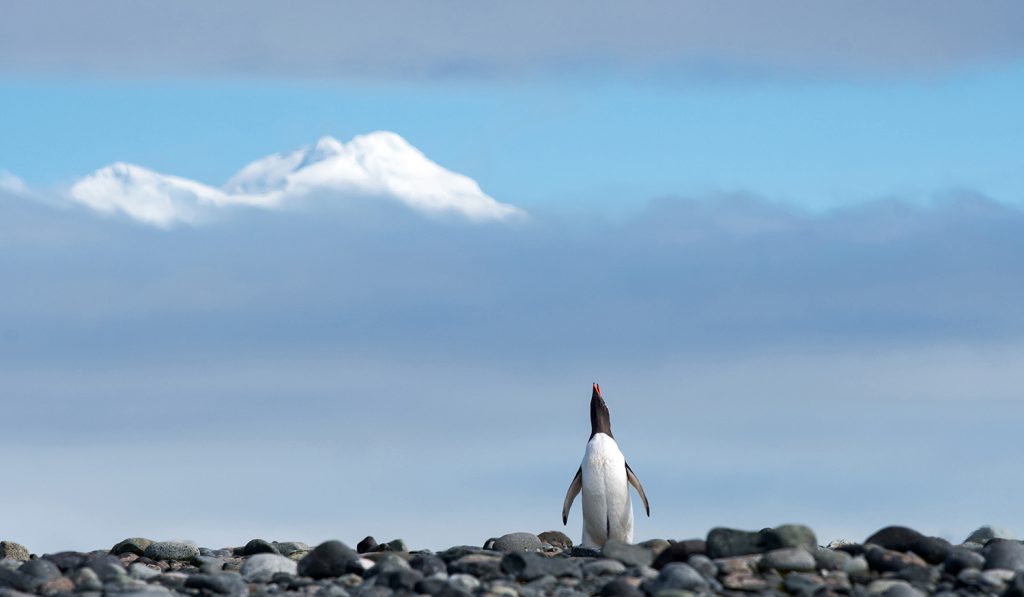 Explore Antarctica – one of the most remote and least visited places on Earth – in the comfort of a small luxurious ship
Witness the extreme landscapes that are continuously shaped by the elements
See and photograph charismatic wildlife – Albatrosses, Penguins, Seals, Whales, Dolphins and much much more
Understand more about the ecology, geology and short history of this continent during your time on the ship
Learn and explore wildlife and landscape photography under the mentorship of Darter's Wildlife Photography Expert
Get your photographs reviewed periodically on the tour to understand your photography strengths and what you could improve upon
Experience the journey to the White Continent, memories (and photographs) of which you will cherish for a lifetime
Tour Itinerary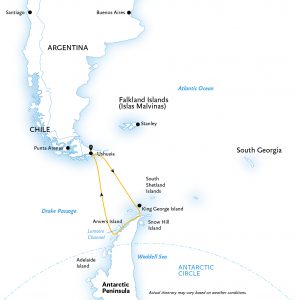 Day 1 – Dec 09: Arrive in Ushuaia and transfer to pre-tour hotel.
Day 2 – Dec 10: Afternoon embarkation onto the ship – your home for the next week.
Day 3 to Day 4 – Dec 11 to Dec 12: As the ship cruises through the open seas of the Drake Passage, we spend the days learning more about Antarctica and its unique geology and ecosystems. We'll also have photography sessions to prepare ourselves for the next few days of photography. Of course, we get interrupted from time to time as Albatrosses and other pelagic birds fly alongside our ship.
Day 5 to Day 8 – Dec 13 to Dec 16: The sight of the first icebergs brings about an air of excitement on the ship. We get our first glimpse of the stark and beautiful Antarctic landscape as the South Shetland Islands come into view shortly after. Very soon, it is time for our first landing to explore the landscape. As we admire the most remote landscapes on the planet, penguins surround us very soon. And the cameras can't stop clicking away! Over the next few days, we make multiple trips out from the ship on Zodiacs to experience the Seventh Continent and the Islands around it. Brilliant blue icebergs, stunning landscapes and amazing wildlife – penguins, sheathbills, skuas, seals and whales – keep us fully occupied.
Day 9 to Day 10 – Dec 17 to Dec 18: The journey back takes us back on the Drake Passage, as we spend the days reviewing photographs and learning more about what we've witnessed.
Day 11 – Dec 19: The journey of a lifetime comes to an end as we disembark at Ushuaia, with everlasting memories and our memory cards filled to the brim.
Please note that the itinerary above is subject to fair weather and other factors. Darter Photography reserves the right to make  changes to the above itinerary at any point of time. Also, please note that photographs in the slideshow are indicative and dependent on various external factors.
Ocean Diamond – Our Ship
Our epic polar journey to Antarctica will be in the comfort of Ocean Diamond. The Ocean Diamond is Quark Expeditions®' modern, stable super-yacht with super-experienced Expedition Staff and Crew. Carrying a maximum of 189 passengers, this outstanding vessel features numerous adventure options plus on board amenities for you to enjoy such as a well-stocked polar library. All cabins that we have on this tour are on twin-occupancy, great views and with attached bathrooms.

We have reserved Twin Window cabins on this tour. Between 183 and 200 sq. ft. (17 and 19 sq. m) in size, these cabins have one double bed or two twin beds, and a picture window.
Frequently Asked Questions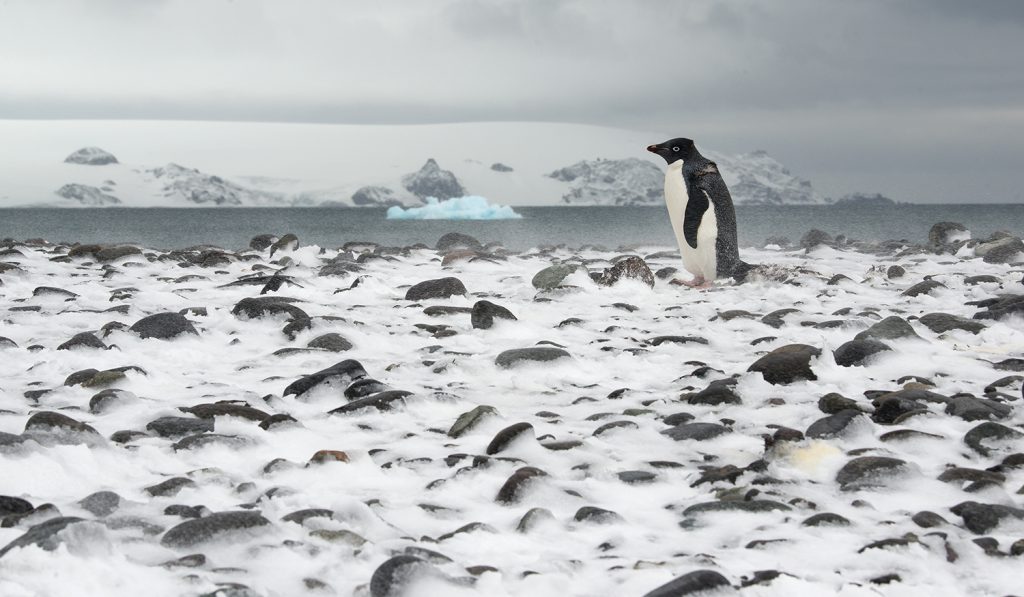 This tour is for photographers and travellers who want to explore the White Continent of Antarctica. Note that the participants are not required to be experts in photography or carry professional equipment. Beginners as well as serious photographers benefit through our personalized attention to photography sessions and on field assistance. Non photographers interested in exploring the White Continent of Antarctica are welcome too.
How do we tackle the extreme cold weather?
December is summer in Antarctica. Temperatures are normally around freezing, but the weather here can be quite unpredictable. Darter Photography will advise you on the warm gear and photography equipment that you'll need to carry on the tour. In addition, you'll receive a complementary Parka from Quark Expeditions that'll keep you warm on the tour and serve you as a souvenir from the epic journey.
I am not a keen photographer. But I want to visit Antarctica with your group. Can I still join?
Yes. If you are interested to explore the pristine landscapes of Antarctica and view rare wildlife, you are welcome to join this tour.  Please note that we do not offer a separate non-photographer pricing.
Can I bring my non-photographer partner with me?
Yes, you can. Your partner will experience the White Continent of Antarctica and enjoy the journey with the group. Please note that we do not offer a separate non-photographer pricing.
What photography guidance is provided on the tour?
Antarctica offers almost unlimited opportunities for photography – both wildlife and landscape. Your mentor from Darter Photography will work with you before the tour to choose the appropriate photography gear for the tour. During the tour, he will guide you about the techniques and tips to photographing the White Continent. He will also review your photographs periodically to ensure that you make the best of the journey.
Travel Information
Flights to Ushuaia
Ushuaia has regular flight connections from Buenos Aires, the capital of Argentina. We recommend you to reach Ushuaia latest by the evening of Dec 09, 2018.
It is advisable to arrive earlier as the southern-most city in the world is a truly beautiful place, with many options for photography and nature trails.
* Please note that flights to and from Ushuaia are not included in the tour price.
Visa and Vaccinations
Argentina Visa: Indian citizens need a Visa for Argentina. Allow 2 weeks for the Visa process as you'll need to attend a personal interview at their consulate in Delhi or Mumbai. More details on the Argentina Visa can be accessed here
Yellow Fever Vaccine is required for travel to Argentina from India. This is administered in all major cities with different schedules. Ensure you take the vaccination at least 2 weeks before you travel.
Tour Price
Early Booking Offer: Book before February 19, 2018 to avail a tour price of USD 9,695 (INR 630,175*).
The regular tour price for Antarctica Photography Tour is USD 10,395 (INR 675,675*)
The booking fee for the tour is 20% of the listed price. The rest of the payment is due by July 01, 2018.
* The INR pricing mentioned above is indicative only and calculated as per the exchange rate and bank charges on Jan 22, 2018. 
The price includes
Shipboard accommodation with daily housekeeping
All breakfasts, lunches and dinners on board throughout your voyage. Coffee, tea and cocoa available around the clock
An official Quark Expeditions parka to keep
A pair of waterproof boots on loan for shore landings
All shore landings and Zodiac cruising per the daily program, weather permitting
Emergency Evacuation Insurance for all passengers to a maximum benefit of $100,000 USD per person
Group transfer in Ushuaia from the airport to the pre-expedition hotel on Day 1
One night's pre-expedition hotel accommodation in Ushuaia, with breakfast
Group transfer from the hotel to the ship on embarkation day
Group transfer upon disembarkation in Ushuaia from the ship to the local airport
Photography sessions, field guidance and regular reviews by Darter Photography mentor
All applicable taxes, including 5% GST
The cost does not include
Airfare and travel expenses from your location to Ushuaia, Argentina and back
Visa and vaccination expenses
Government arrival and departure taxes
Any meals ashore, unless otherwise specified
Baggage, cancellation and mandatory medical travel insurance
Laundry, bar, beverage, telecommunication, Internet and other personal charges
Voluntary gratuity at the end of the voyage for shipboard staff and crew
Anything not specified in the Includes list above
Please note that the above is subject to favorable weather and other conditions. In case of any obstacles, we will do our best to make alternate plans. The cost of the tour or any part of it will not be refunded in the event of unfavourable conditions during the tour days.
Photography Mentor – Shreeram M V

Shreeram is a professional wildlife photographer and passionate naturalist. He has photographed wildlife across India, as well as various parts of the world including Africa, New Zealand and Antarctica.
His approach to wildlife photography is to tell stories through his photographs – about the place and its habitats, the diversity of flora and fauna and human interactions with the wilderness. His assignments with magazines and corporates have been enriched by this approach.
His personalized style of mentorship, where he works with the participants' individual interests and strengths, has been much appreciated over the years. View some of his photographs here – www.shreeram.photography
See some of his work at Visual Quotient
Sign Up
To sign up for the tour, please fill in the form below. You may also email us at photography@darter.in or call Arun (+91-9880006460) / Shreeram (+91-9740083260).
Early Booking Offer: If you sign up for the tour before February 19, 2018, you can avail special discounts on the early booking. Please write to us at photography@darter.in for the special deal.