Also see: Glaciers and starry nights – landscape photography tour to Zanskar Himalayas
A year ago, we conducted a brand new photography tour to Zanskar region with a focus on photographing star-studded skies and snowy landscapes. We called the tour 'Glaciers and Starry Nights'. Zanskar is a region that lives up to the expectations of such grand names, with its lofty 20,000 feet high peaks that appear to be barely inches away from your camera. The scale of these mountains is so large, and they are seen from so up-close that you sometimes need to crane your neck to look at them. And the barely inhabited mountain regions with almost non-existent light pollution opens up to superb night skies, where the galaxy pours into your eyes without any inhibition. For a landscape photographer, Zanskar is an other-worldly dream.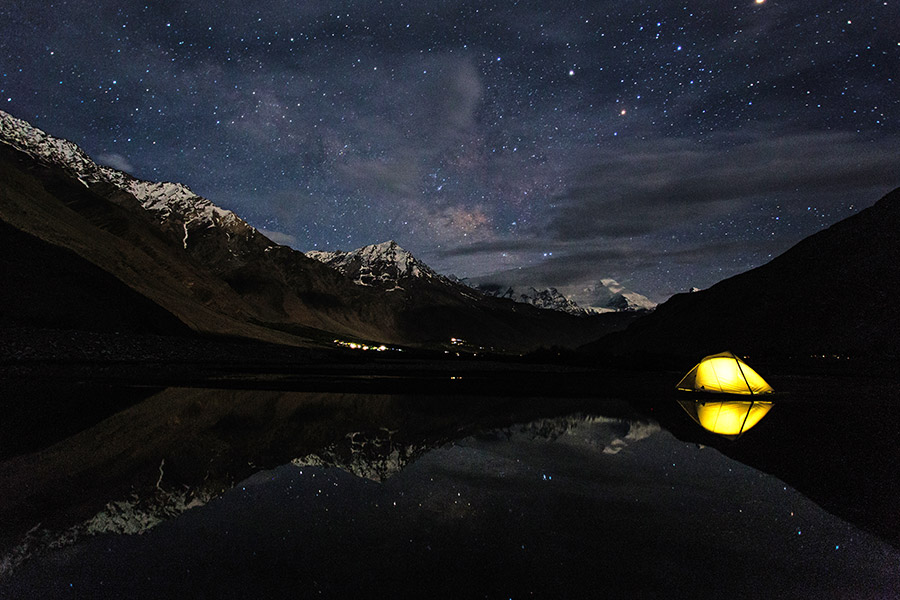 And for photography-enthusiasts, the way we plan out this tour works superbly in favour of spending a lot of time shooting and making fantastic images both during the day and night. We always camp out in superb locations, always with fantastic mountain views right outside the camp. This means we can stay awake as long as we want, all through the night and keep shooting to our heart's fill. And as a rule, we don't go on long tiring treks, as they can be physically exhausting, leaves you drained and doesn't allow you to stay in high spirits needed for intense photography activities. We always camp at places accessible to our cars.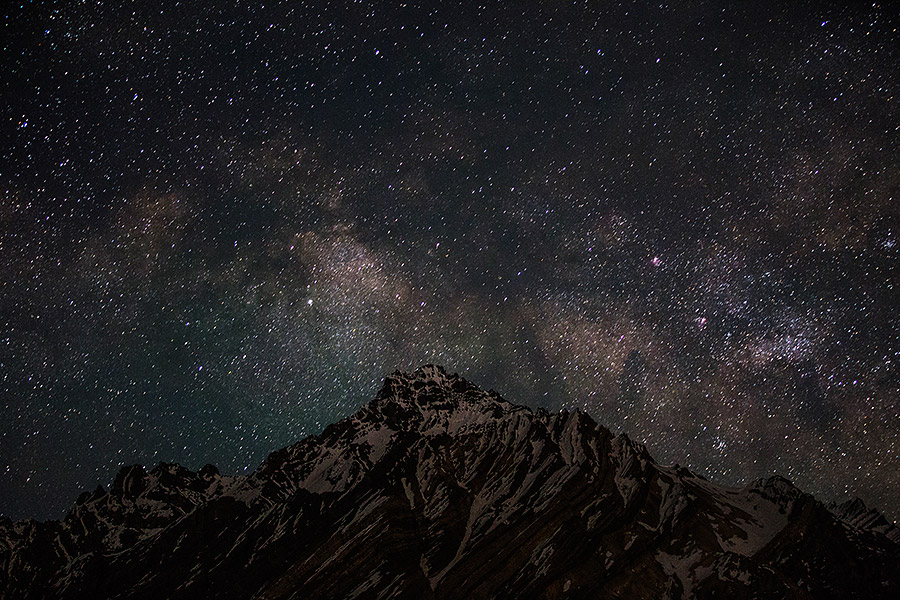 The camping days have interesting schedules. The group comes alive only in the evening, when the sun is inching towards the horizon and shines amazing light on the mountain peaks. After dark, and after dinner, it's time again to spread the tripod and photograph the stars decorating the snow-peaks. Depending on our energies, we would often stay up late into the night, often shooting the twinkling stars and sometimes even star trails and time lapses. Some people would even wake up in the middle of the night to find the galaxies and star-dust perfectly positioned over the mountains. Again, we would wake up early in the morning for sunrise.
When would we sleep, you may ask. That's what the day time was for. Our journeys between camps were short and easy, and there was plenty of time during the day and not a great deal to shoot. Post lunch siestas extended until the sunset hour approached, and the activity would suddenly pick up in the group. Those are fun filled days!
Here is a collection of images from the places we visit. The tour is conducted every June.
For best viewing experience, click on any image and navigate to next/prev images.
Also see:
Glaciers and starry nights – landscape photography tour to Zanskar Himalayas