We are looking for photographers who can provide mentoring to photography enthusiasts. Please scroll down for full details.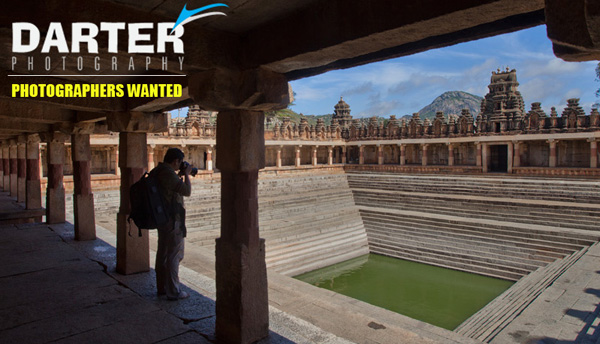 We are currently looking for photographers in the following genres. Please note that these are not full-time positions. We expect to engage the photographer as the need arises. The requirement is currently in Bangalore only.
Mentor – Portrait photography – studio and outdoor
Mentor – Street photographers
Mentor – Photography fundamentals
For all the above requirements, here is what we need from you.
The photographer should have a strong body of work and a portfolio of images in the genre.
Should have excellent communication skills; should be capable of mentoring and working with a small group of people.
Strong foundation and understanding of photography fundamentals – technical aspects as well as aesthetics.
A good online/social-media presence is highly desirable.
Ability to write well / narrate stories is desirable.
Requirements specific to each genre.
Mentor – Portrait photography
Excellent knowledge of both studio as well as outdoor / natural light photography is essential.
Mentor – Street photography
Experience and an existing body of work in street photography.
Ability to communicate, connect and mix with people.
Ability to speak Kannada is desirable.
Mentor – photography fundamentals
Strong technical know-how on essential concepts of photography.
As these are not full time engagements, provided you have the required expertise in multiple genres, you are welcome to write to us for more than one of the above requirements.
Email us at photographers@darter.in if you fit the above requirements and desire to work with us. Before you write to us, please ensure that you have visited our website – www.darter.in and fully understand the nature of work we do.
Please provide the following details in your email. Ensure that all the information requested is provided within the body of the email itself. Please do not sent any resumes/attachments.
A brief description of your photography experience and profile in a short paragraph of about 10 sentences.
Your portfolio website, or a link to your work online. Please do not attach any photographs.
Your facebook page, Google+ page, twitter account or any other photography-specific social media accounts.
A brief paragraph on how you fit well to work as a photography mentor with us, and why you would like to work with us.
Your contact details – email and telephone numbers.
Please note that we may not be able to answer all the emails. If we would like to take things forward with your email, it may take us up to 30 days to respond.